Featured Listing

On the move – Mike Doiron
Mike Doiron REALTOR® is committed to providing the utmost care, competence, accountability, loyalty, obedience, integrity, and confidentiality. Mike Doiron is devoted to providing excellent service before and after the sale to insure the purchase or sale is an enjoyable experience. If you are looking for a new home or need to sell yours in Metro Moncton New Brunswick and surrounding area contact Mike Doiron today. Virtual Tours – See All Virtual Tours (Click Here)
Featured Listings











Your best option for Selling
Exit provides many years of real estate experience, innovative marketing techniques service in both English and French, and a sales force working together to better serve you. Your in good hands Mike Doiron REALTOR® of Moncton, Dieppe and the surrounding areas, is proud to be an award winning REALTOR® and would like to share this with you. For details click below.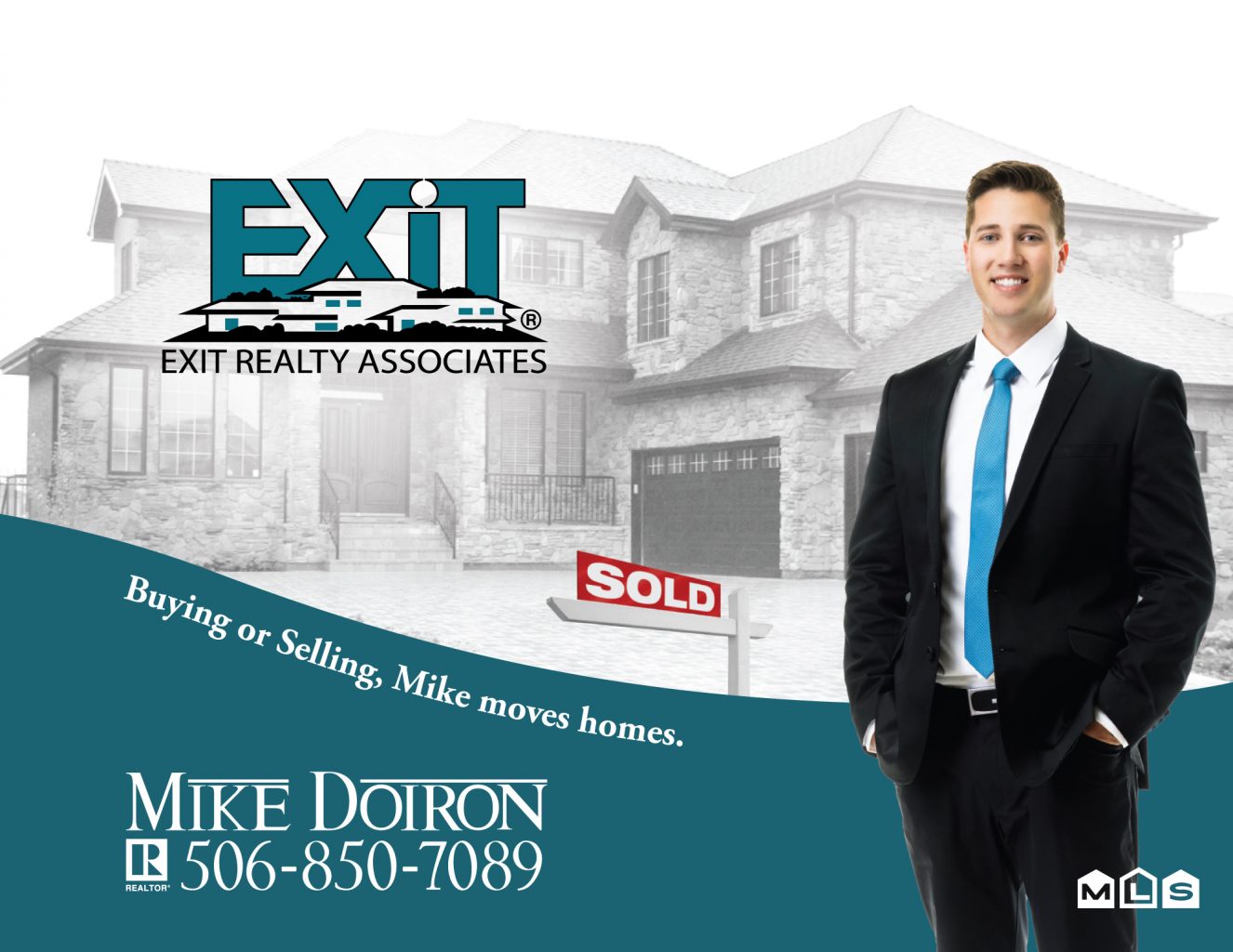 Choosing the right REALTOR®
Step 1 – Get to know your REALTOR®
Step 2 – Ask Questions
Step 3 – Get it in writing
Selling a home should be like any other business transaction, but all too often sellers make emotional or impulsive decisions that cost them money and time. Choosing the right REALTOR® to market a property and negotiate the sale is the most important step in the process.